Mobile Application Development – IT Training
Start Date : May 9, 2013
End Date : May 10, 2013
Time : 9:00 AM to5:00 PM
Phone : 415-937-8999
Email : classes@startupsaturdays.net
Location :
567 Sutter St, San Francisco, Ca- 94102
Description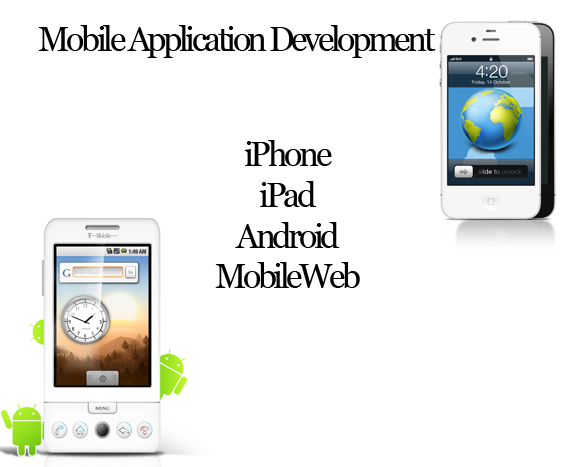 ---
About the class: This is a 2 day Mobile Application Development Training with a commitment from 9:00 AM to 5:00 PM each day. No prior programming experience required.
---
2 day class with a commitment from 9:00 AM - 5:00 PM each day 
---
Learn to make applications for:
Android
iOS (iPhone and iPad)
Mobile Web
Don't miss out on this awesome opportunity!
75 % of all Smart Phones in the World are Android Devices
15 % of all Smart Phones in the World are iOS Devices
---
Please remember to bring your laptop
---
Before Class
Please install the following before coming to class:
1. Android Software Development Kit: http://developer.android.com/sdk/index.html
2. X-Code: https://developer.apple.com/xcode/
Note: If you are using a Windows machine then you will not be able to install X-Code. If for any reason you are unable to install X-Code then please install the Android SDK.
---
What you need to attend this class:
A laptop!
You should be ok if you bought your laptop within the last 5 years; however please check to see that you meet the following requirements: 
| | | |
| --- | --- | --- |
| Operating System | Min Version | Max Version |
| Apple Mac OS X | 10.6.X (Snow Leopard) | 10.7 (Lion) |
| Ubuntu Linux | 10.04 LTS (Lucid Lynx) | 11.10 (Oneiric Ocelot) |
| Windows 7 | All | Latest |
| Windows XP (all editions, except Starter Edition) | Service Pack 3 | Latest |
If you bought your laptop within the last 5 years then you are more than likely already prepared for taking this class.
---
No prior programming experience required
---
Agenda Day 1:
Overview of options for cross platform development
Adopting the right strategy
User Interface Fundamentals
Working with Media and the Filesystem
Using the cloud for your application
Integrating Contacts and Social APIs
Deployment and Distribution
Applying newly acquired skills
---
Is your enterprise ready for mobile?
This class also covers the topic of enterprise mobile solutions. 
---
The world of mobile application development is evolving very fast. A major driving factor behind these developments is the contributions made by the international community of developers in the form of open source platforms that enable the generation of native apps from a single code base.
---
Benefits
---
Access to all markets: The most valuable benefit of taking this class is that it covers multiple platforms in a single training
---
Mobile application development is here to stay: Smart phone companies have spent 100s of millions of dollars in research and development in order to deliver to the world a product that revolutionizes the way we live. 
To add some numbers to this: Apple spends about $1 billion on R&D each year. 
The result of all this investment is that we now have smart phones with more computing power than many desktops. The ability to make a smartphone is not readily accessible to individuals however the ability to make applications that utilize these smartphones is.
---
Impossible to avoid: Businesses have to adapt to the smartphone revolution, there is no way around it. This adaption ranges form sending and receiving emails to making presentations and word processing.
As a result there is a demand for experts who can help companies adapt to this change. Having a smartphone integration strategy has significant implications for a sustainable competitive advantage. 
---
Building cross platform applications saves time and money
---
How to Register:
A. Please sign up on eventbrite:http://startupsaturdays.eventbrite.com/
B. If you are already on Eventbrite then please select the number of tickets you would like to purchase from above.
C. If you have an employer sponsored education program then please contact us at: classes@startupsaturdays.net
We can work with various reimbursement and employer sponsored educational programs.
Early Bird Special: Please check our eventbrite site for the early bird specials.
~~~
Startup Saturdays - Complete Listing
http://startupsaturdays.eventbrite.com/
~~~
Some useful links:
Organized by
Event Tags: Android, android boot camp, Apple San Francisco Events, career, career development, career fair, CISCO Events, Classes, Developer meetup, enterprise classes, extension classes in san francisco, Google San Francisco Events, ios, Iphone boot camp, JavaScript, JS, Lean, learn to program, MacWorld, Oracle Events, PMP Training, programming classes, Scrum Training, and Training.