Intro to HTML5 – IT Training
Start Date : April 9, 2013
End Date : April 9, 2013
Time : 6:00 PM to8:00 PM
Phone : 415-937-8999
Email : classes@startupsaturdays.net
Location :
567 Sutter St, San Francisco, Ca- 94102
Description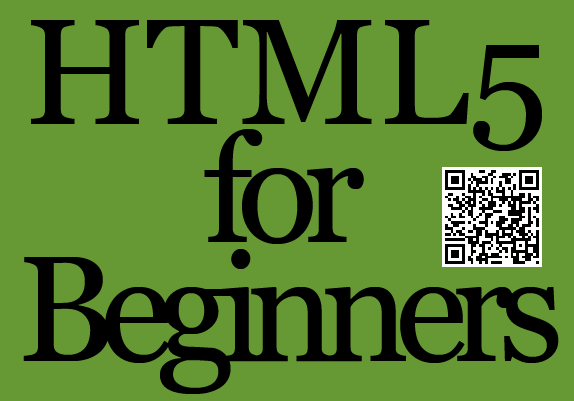 ---
Take this intro to web programming class and walk away with some very useful tools that can make life in the business and technology world significantly easier.
---
Learn practical and valuable skills
---
What to expect:
The class will cover some of the basics of programming in HTML. We will make it easy, simple and fun for you to understand.
~~~~~~~~~~~~~~
Expected outcome:
~~~~~~~~~~~~~~
You can expect to be more confident in working with web programming and web developers as a result of taking this class.
~~~~~~~~~~~~~~
Why take it:
~~~~~~~~~~~~~~
Maneuverability within the business world requires some understanding of technology regardless of your background.
~~~~~~~~~~~~~~
---
Please remember to bring your laptop!
---
What you need:
A laptop with one of the following: 
For Everyone:
Please install a Chrome Browser. Not absolutely required, however a very useful tool.
Link: https://www.google.com/chrome/

For Windows:
1. Coffee Cup Free HTML Editor: http://www.coffeecup.com/free-editor/
OR
2. Komodo Edit: http://www.activestate.com/komodo-edit
For MAC:
1. TextWrangler:
https://itunes.apple.com/us/app/textwrangler/id404010395
OR
2. Komodo Edit: http://www.activestate.com/komodo-edit
Skip the happy hour and come to this class; your brain and liver will thank you!
---
Please bring your laptop!
---
How to Register:
A. Please sign up on eventbrite:
http://startupsaturdays.eventbrite.com/
B. If you are already on Eventbrite then please select the number of tickets you would like to purchase from above.
C. If you have an employer sponsored education program then please contact us at: classes@startupsaturdays.net
We can work with various reimbursement and employer sponsored educational programs.
Early Bird Special: Please check our eventbrite site for the early bird specials.
~~~
Startup Saturdays - Complete Listing
http://startupsaturdays.eventbrite.com/
~~~
Some useful links:
Organized by
Event Tags: HTML5 Classes, HTML5 events in San Francisco, HTML5 Training, it training, JavaScript for Mobile, Learn HTML5, Mobile Applications with HTML, Programming Fundamentals, Programming HTML5, San Francisco Technology, Startup Events in San Francisco, Tech Training, Technology in San Francisco, Technology Knowledge, and Things to do in San Francisco.